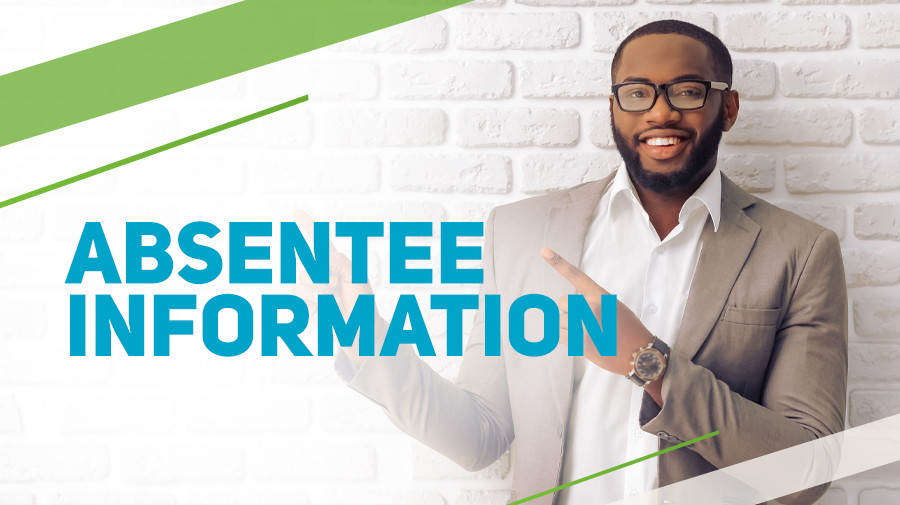 Absentee Voting Information: Absentee Voting: A Guide For Registered Voters.

Applying for an Absentee Ballot
Apply entirely online for an absentee ballot at https://ballotrequest.sos.ga.gov.
Or you can download an official State of Georgia PDF Application.
Return it by:
EMAIL: absenteeballot@dekalbcountyga.gov
FAX: (404) 298-4038
HAND-DELIVERY/USPS:
4380 Memorial Drive
Suite 300
Decatur, GA 30032
For more information, visit the Secretary of State's office here.
Checking the Status of Your Absentee Ballot
To check the status of your absentee ballot, visit https://georgia.ballottrax.net/.
You can also visit the My Voter Page.
Find more information HERE.
Absentee Ballots processed for the December 1, 2020, Election: Voter Absentee Files.
"Changed your mind and want to vote in person? No problem. Bring your absentee ballot with you to your polling location and you may vote in person instead."