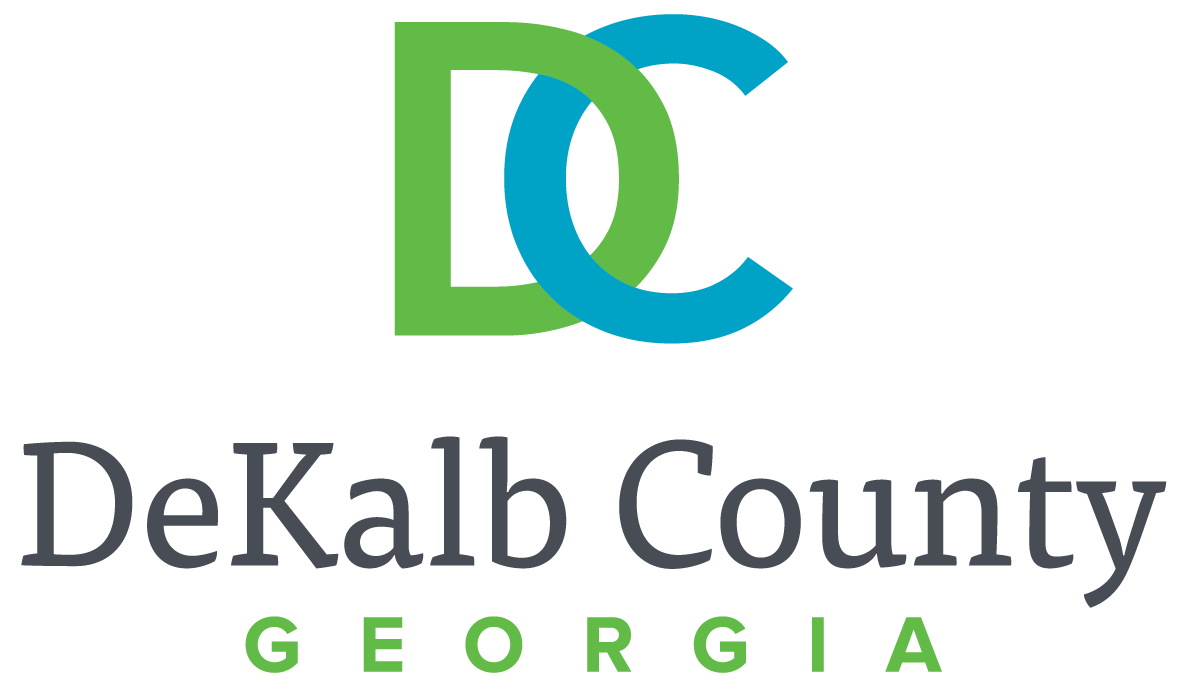 Comprehensive countywide cleanup included in launch
DECATUR, Ga. – Recognizing the need to identify opportunities to create greater efficiencies and better response to the needs of its constituents, DeKalb County is launching its newly established Keep DeKalb Beautiful Beautification Unit.  The new one-stop-shop for beautification will include Code Enforcement, Foreclosure/Vacant Property Registry, and Mowing and Herbicide.
The official launch begins today at 10 a.m. at the new office on 1807 Candler Road in Decatur.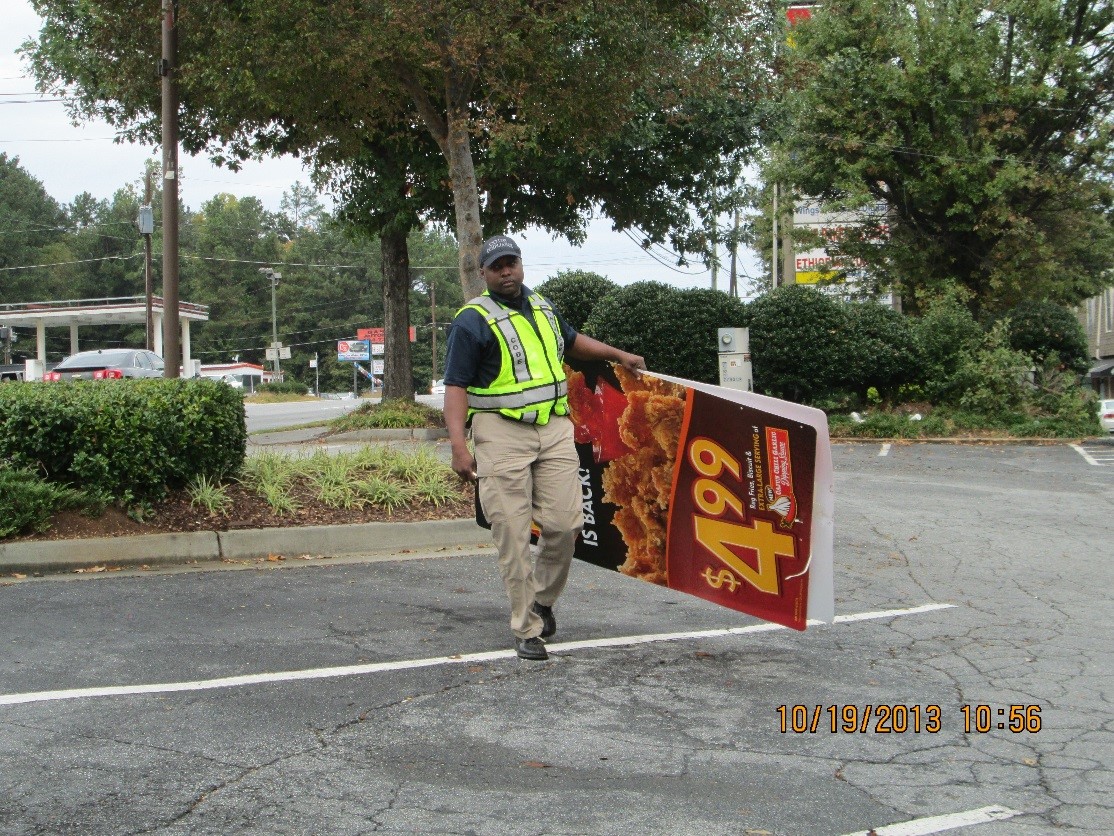 Code Enforcement removes an illegal sign during a recent sign sweep.
"We are strategically integrating complementary county services that promote community beautification," said Interim CEO Lee May.  "Utilizing a coordinated approach provides residents with a comprehensive beautification approach and maximizes key neighborhood quality of life issues.  A coordinated approach also gives us the tools we need to address the key commercial corridors and intersections that were identified in the DeKalb County Economic Development Strategic Plan."
At the kickoff event, Interim CEO May will provide details regarding the new unit, then deploy the coordinated enforcement and conduct a county-wide cleanup.  In addition, Interim CEO will personally lead one of the cleanup crews that will comb roadsides throughout DeKalb County.
"We encourage DeKalb County citizens to join us in this beautification initiative by organizing their own individual cleanup efforts in their communities," said Interim CEO May.
To register a neighborhood for this day of cleaning or to participate in DeKalb's ongoing beautification initiative, contact Nichole Simms at jnsimms@dekalbcountyga.gov or call 404-371-2552.  To request clean-up supplies, call 404-294-2010.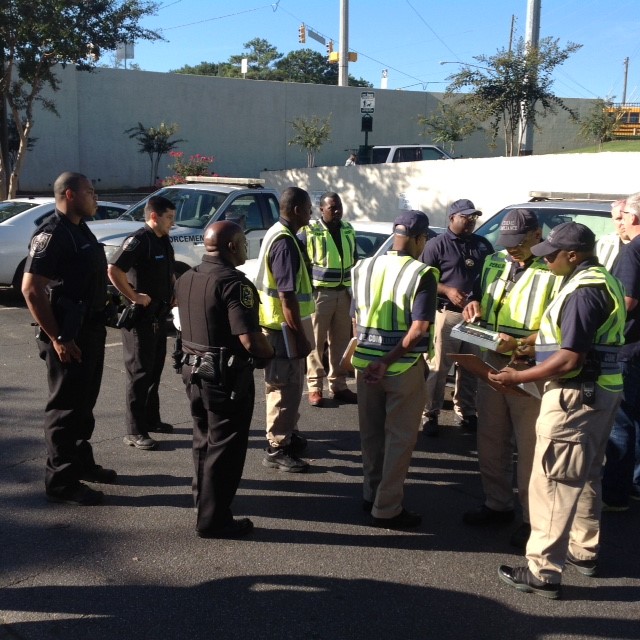 The DeKalb Office of Code Enforcement is a key component of DeKalb's revitalized Beautification Unit.
###
Known for its business and education hub, growing international community and natural wonders, DeKalb County Government is administered by Interim Chief Executive Officer Lee May and legislative policy is set by a seven-member Board of Commissioners.
Follow news from DeKalb County at @ItsInDeKalb on Twitter and sign up for additional updates at www.onedekalb.com or send a text message with the word ONEDEKALB to 22828 (message and data rates may apply).