PLANNING & SUSTAINABILITY NOW OPEN!!!!
HOURS FOR FRIDAY 10/18/19 8:00am-4:00pm
Due to our offices being closed on 10/15, 10/16 & 10/17, we will be open on Friday October 18th until 4:00pm to accommodate customers.
***************************************************************************
Announcement: The Board of Zoning Appeals meeting held on November 13, 2019 will begin at 2:00 PM instead of 1:00 PM due to GIS Day.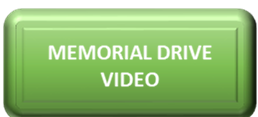 BUSINESS LICENSE ORDINANCE UPDATE!
Business License Supporting Documentation
Business License Renewal Information update
Oakfield Triangle Initiative (Video)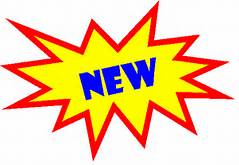 Announcing Proposed Text Amendments to the Flood Management Regulations
and Sediment Control ordinance
FLOODPLAIN EROSION CONTROL AND SEDIMENTATION ORDINANCES_ 06-03-19_FH v ...
Text Amendments Flood control and E&S Ordinance - Introduction
6.26.2019 Floodplain Ordinance
6.26.2019 Erosion and Sediment Ordinance
*****************************************************************************************************************
****************************************************************************

The Planning and Sustainability Department's mission is to (1) coordinate the County's strategic planning and land development activities with its various stakeholders, (2) facilitate long term planning and development policies, and (3) preserve the County's natural and built environment. The Planning Department accomplishes this by regulating zoning, land-use amendments, land development activities, permitting, inspections and enforcing County codes to promote the health, safety and welfare of the citizens of DeKalb County.
The Planning and Sustainability Department is comprised of three divisions: Administration, Planning Services, and Development Services. The Administration Division supports overall department programs and services, and advises the CEO, Board of Commissioners, and other departments in response to inquiries, and works on special projects.
The Planning Services Division is comprised of two sections: Long Range Planning and Current Planning. The staff of the Long Range Planning section is responsible for policy recommendations and programs to guide the county's growth. The Long Range Planning section prepares the County's Comprehensive Plan and coordinates with various state, federal, regional and local agencies to articulate the planning and transportation needs of the County. The Current Planning section has four areas of responsibility: Zoning; Subdivision; Historic Preservation; and Overlay Districts. Staff of the Current Planning Division makes recommendations for special land use permits, property rezonings, text amendments to the text of the zoning ordinance, variances, plat reviews and historic preservation designations. They facilitate public hearings of the Board of Commissioners , Planning Commission, Zoning Board of Appeals and Historic Preservation Commission.
The Development Services Division is comprised of five sections: Plans Review/Zoning/Permitting, Inspections, Environmental Compliance, Land Development, and Business/Alcohol License. Staff of these sections are responsible for land development, plans review, permits, and inspections; tree ordinance, map implementation and sediment and erosion control plans review and inspections; structural plans review and inspections, issuance of building, plumbing, mechanical (HVAC), electrical, sign, sewer tap, and home occupation permits, issuance of certificates of occupancy and certificates of completeness, zoning approval of business license applications and issuing new business and alcohol licenses, renewing business and alcohol licenses, and collecting excise taxes.