Administrative and Field Operations Staff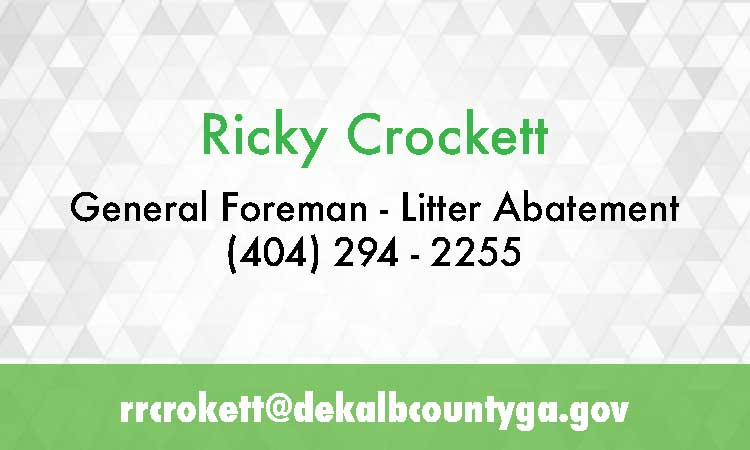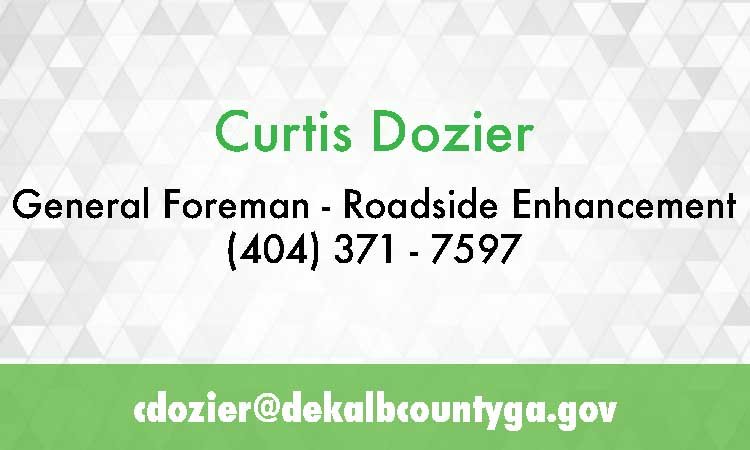 Keep DeKalb Beautiful Administrative Office
Sanitation Division Administration Building
3720 Leroy Scott Drive
Decatur, GA 30032
Hours of operation (may change due to inclement weather and other factors)
Monday through Friday
8 a.m. - 5:30 p.m.
Instructions for collecting supplies for community projects (by appointment only)
To ensure the timely processing of your supply request, please click here to complete the online supply request form, or contact our office to submit a request. Once received, a representative will contact you to schedule the collection of supplies from our administrative office. We look forward to serving you.

Collection of supplies can only be processed Monday through Friday, from 9 a.m. - 11:30 a.m. and 1:30 p.m. - 4 p.m.