Why do I need to be aware and concerned with Emergency Preparedness? Living in DeKalb County, weather is often an issue. Tornadoes, severe storms, public health emergencies, fires and flooding are a reality that DeKalb County citizens must deal with and take actions to become prepared for. Each family should have a plan, know how to stay informed and have a kit ready in case it becomes necessary to leave your home and move to a shelter. To be prepared, do you own a NOAA weather radio, does your family have a communications plan, if you own pets, have you prepared for their care as well? These documents and links below will provide information to assist you in preparing your family in case an emergency or disaster strikes your area.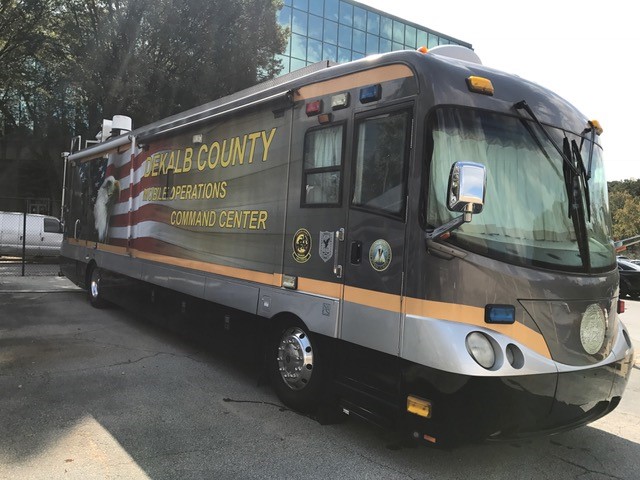 Ready Checklist Ready-Kit-Checklist-Handout_2013.pdf
The Ready check list gives citizens an easy to follow checklist on what they may need to be prepared at home for a disaster.
Replacing Your Important Papers Replacing Your Important Papers.docx
If Disaster strikes your home such as a fire or tornado and personnel effects are lost, this link gives information on replacing important papers.
Tornado Preparation Tornado Preparation Flyer.pdf
Ready Georgia: http://ready.ga.gov/
Ready GA gives information on making plans for disaster at work and at home as well as how to build an emergency preparedness kit.
State ADA: https://ada.georgia.gov/
State ADA gives preparedness resources for persons with disabilities as well as classes that available on preparedness.

Business planning: https://www.fema.gov/media-library-data/1389022685845-7cdf7d7dad7638a19477d01fdbfa820f/Business_booklet_12pg_2014.pdf
The link below will allow citizens to download the CodeRED Mobile Alert app.

https://public.coderedweb.com/cne/en-US/3BD32EC1739A
For more information on Code Red: Click here