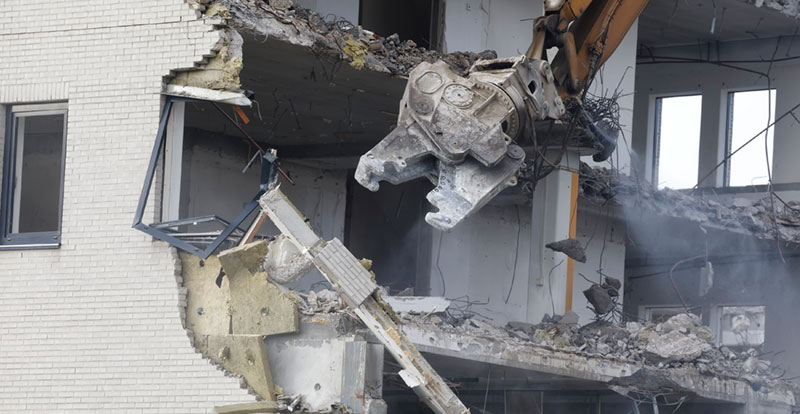 DEKALB COUNTY CODE COMPLIANCE ADMINISTRATION
CODE ENFORCEMENT
DEMOLITION PROGRAM
The purpose of the complaint In-Rem process is to develop a more efficient way to address blighted properties in unincorporated DeKalb County. The Department of Planning and Sustainability's Code Compliance-Neighborhood Stabilization Division determined that there was a significant need to revise the way blighted properties in DeKalb County were being processed. An In-Rem officer was appointed to oversee this newly created efficiency plan; thus, a newly devised Complaint In-Rem process was created.
WHAT IS IN-REM?
Complaint In-Rem is a process administrated by the Code Enforcement Unit to address blighted and vacant properties in unincorporated DeKalb County.
EXPECTED OUTCOMES
To provide an enhanced customer service process.
This process would lead the efforts in monitoring, processing, and facilitating the demolition of In-Rem properties in unincorporated DeKalb County.
COMPLAINT IN-REM PROCESS
A complaint folder is created containing code notices and citations against the property, in-rem form, a list of any improvements made and supporting documents.
A statement is written containing the action sought by the county to abate or correct the alleged violation and the estimated cost of the corrective action.
The officer ensures that proper paperwork is available for the legal process. During this time, the court may assess fines, order owners to repair, close, demolish, or board up the structure to minimum specifications. The court may also order the county to repair, close, or demolish dangerous structure at the public's expense. The full costs of which shall constitute a lien against the property.
For questions about the abatement program, contact Senior Officer Jordan at djordan@dekalbcountyga.gov or by phone at 404.687.3958.