FEBRUARY- Arbor Day
Arbor Day is a nationally recognized celebration in which many communities take the time to plant the seeds of tomorrow today. The idea for Arbor Day originally came from Nebraska. A visit to Nebraska today wouldn't disclose that the state was once a treeless plain. Yet it was the lack of trees there that led to the founding of Arbor Day in the 1800s. In 1854, J.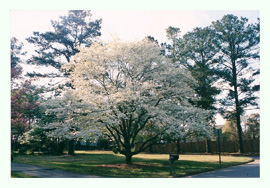 Sterling Morton, American pioneer from Detroit established a home in Nebraska, which he quickly planted with trees, shrubs and flowers.

As a journalist and editor, Morton advocated tree planting and also encouraged civic organizations and groups to join in and plant trees. His prominence in the area increased, and he became secretary of the Nebraska Territory, which provided another opportunity to stress the value of trees.

Georgian's recognize Arbor Day on February, 15th. Due to recent drought, recognizing the importance of trees and their impact on the environment has become vital to communities. The KDB recognizes Arbor Day in a variety of ways including showcasing outstanding existing trees in the county through Selected Tree Photo Contests and tree planting events. See our Photo Gallery.

For more information on the upcoming Arbor Day recognition event, please contact the KDB Office.
APRIL -Great American Clean up and Earth Day


You can be involved with the largest litter prevention and beautification effort ever. In April, join two million volunteers across the country and help clean up your community! The Great American Cleanup is an annual, nationwide, community improvement campaign started by Keep America Beautiful in 1999. Each year KDB participates in Keep America Beautiful's Great American Cleanup initiative as a way of giving our communities a "Fresh Start."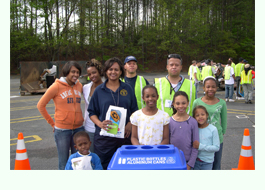 DeKalb County community groups register with KDB to host community clean ups and beautification projects around the county. Groups that register receive plastic bags, gloves, safety vests, pickup sticks and t-shirts as supplies are available. Community groups join DeKalb County in picking up trash and litter from streets and sidewalks.

In past years, community groups have helped remove over 30,000 pounds of litter from 130 miles of roadway around DeKalb County.

Earth Day, April 22nd, has inspired and mobilized individuals and organizations worldwide to demonstrate their commitment to environmental protection and sustainability. Each year KDB implements an environmental stewardship activity within the community as a part DeKalb County's EARTH DAY activities.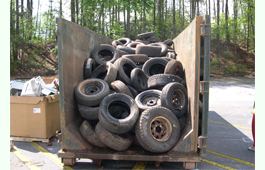 Through the efforts of concerned citizens, this event continues to provide the greatest impact towards improving the health and aesthetic value of DeKalb County. For more information on how to participate in the Great American Clean up or this year's Earth Day activity, please contact the KDB office.
MAY- Compost Demonstration Day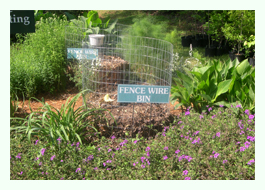 KDB partners with the DeKalb County Extension Service and their Master Gardener Program to conduct a compost demonstration workshop. The demonstration workshop includes information on:
What goes in your 30-gallon brown, paper refuse bag,
How to make an indoor Worm Compost (Vermicomposting),
How to build a compost bin,
Master Gardener table with plants or seedlings,
Make your own terrariums,
How to grow your vegetables with compost,
The difference between Mulch and Compost, and information on soil sampling.
Organic materials represent 70 percent of materials landfilled each year and composting has proven an effective form of utilizing this resource. Promoting the use of renewable resources in landscaping, horticulture and agriculture enhances community sustainability.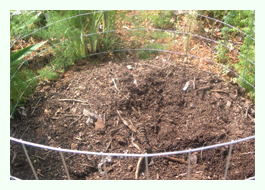 DeKalb County Sanitation Division offers the citizens of DeKalb free compost and mulch for pickup. To locate the nearest compost/mulch pickup location, please visit the Sanitation Website. For more information on composting or upcoming events, please contact the KDB office.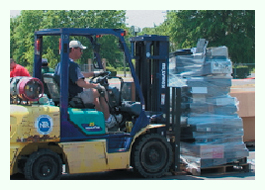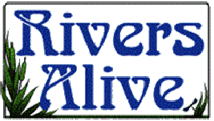 OCTOBER- Rivers Alive
Rivers Alive is Georgia's annual volunteer waterway cleanup event that targets all waterways in the State including streams, rivers, lakes, beaches, and wetlands. The mission of Rivers Alive is to create awareness of and involvement in the preservation of Georgia's water resources.

Georgia's 70,150 miles of streams and rivers need your help! Our waterways provide us with fresh drinking water, great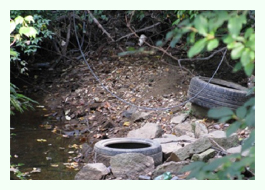 recreational opportunities like canoeing and fishing, and they serve as a pleasant respite from our busy day to day lives. Everyone contributes to pollution in our streams. This is your opportunity to help by giving something back to the environment!

Every October, KDB sponsors a Rivers Alive clean up on one of many DeKalb County stream reaches. Volunteers are needed to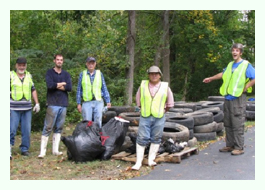 ensure that this event is a success. To volunteer for our Rivers Alive event, contact the KDB office to inquire about this year's event location and date.