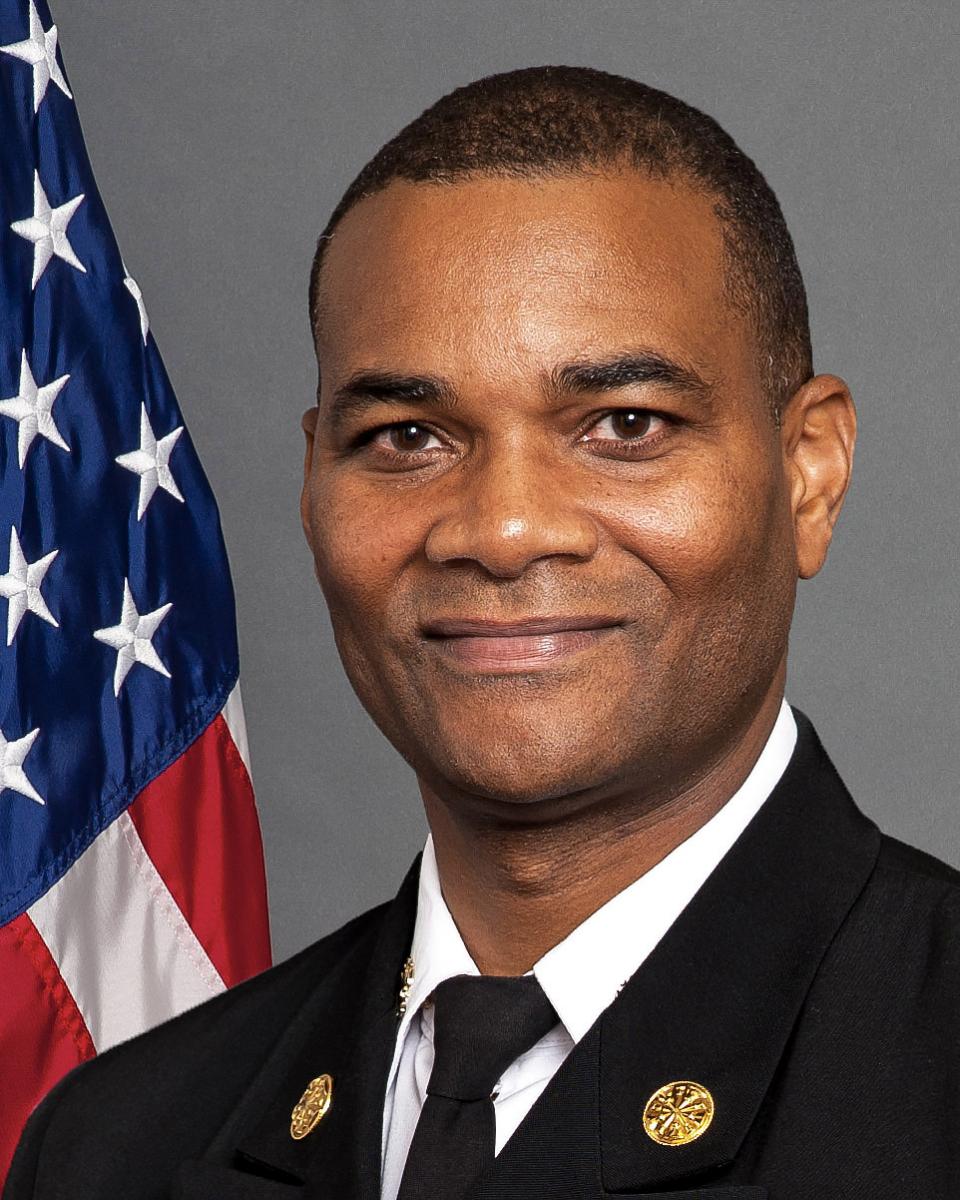 Darnell D. Fullum is a fire executive leader who has over 27 years of experience in positions of increasing responsibility. Fullum has served as director/fire chief of the DeKalb Fire Rescue Department since February 2014. Chief Fullum believes in a well-trained, community-based fire department that is both safety and prevention oriented and customer focused.
During his career, Chief Fullum has served as a firefighter, lieutenant, captain, battalion chief, training chief and fire marshal. He has been appointed to several key positions throughout his career including serving as the district chief/liaison for several newly formed cities; and serving as interim director of the Atlanta-Fulton County Emergency Management Agency.
Chief Fullum earned a master's degree in Leadership and a Bachelor of Science Degree in Management from Shorter University, graduating cum laude. He obtained the chief fire officer (CFO) designation from the Center for Public Safety Excellence. He recently completed the year-long Fire Service Executive Development Institute for aspiring and new fire chiefs, which is conducted by the International Association of Fire Chiefs. Additionally, he was accepted as a member of the Institution of Fire Engineers (MIFireE).
Chief Fullum proudly served three years in the United States Army as an infantry soldier/squad leader and received an honorable discharge. He and his wife are the proud parents of one son.