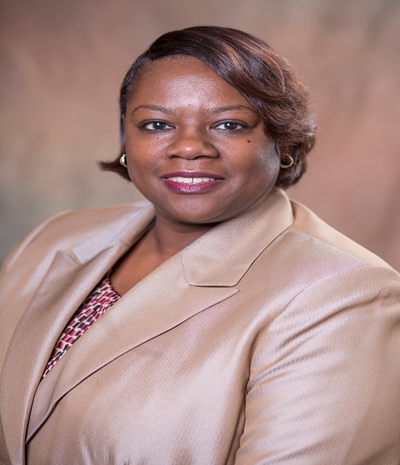 Theresa Austin- Gibbons serves as the director of WorkSource DeKalb. She is responsible for designing programs that increase occupational skills, employment, retention, and earnings of participants, which results in improved quality of workers, reduced welfare dependency and enhanced the productivity and competitiveness of DeKalb's workforce.
Mrs. Theresa Austin-Gibbons is the former Federal Compliance Program Manager for the Department of Employment Services in Washington, DC. She has a BS degree in Criminal Justice from Valdosta State University and a MS degree in Business Management from Troy University. She has more than 20 years of experience in workforce and economic development. Theresa began her career at the Georgia Department of Labor (GDOL) - Career Center in Thomasville, GA where she was the Contract Specialist and later served as a Career Center Manager. Mrs. Austin-Gibbons worked as the Workforce Investment Director and an adjunct professor at Southern Regional Technical College in Thomasville (formerly Southwest Georgia Technical College). In March 2007, she transferred to Atlanta, GA to serve as the North Metro Career Center Manager (GDOL). During her time in Atlanta, she also worked as an adjunct faculty member at Herzing University in the Business Department. Mrs. Austin-Gibbons decided to make a transition into the private sector and worked as the Director of Human Resources for ALL N ONE Security Services. She has received certifications in Business Management from Darton College, Global Career Facilitator certification from Kennesaw State University and a Certified Customer Service Instructor through the Technical College System of Georgia.
Department Summary - DeKalb Workforce Development
WorkSource DeKalb is a nonprofit government agency dedicated to providing the residents of DeKalb County with the tools that are vital in securing and maintaining employment. The department not only assists adults and dislocated workers with WIA-funded training and job searching; it also assists DeKalb County's youth by providing them the tools needed to be successful in today's ever-changing workforce.