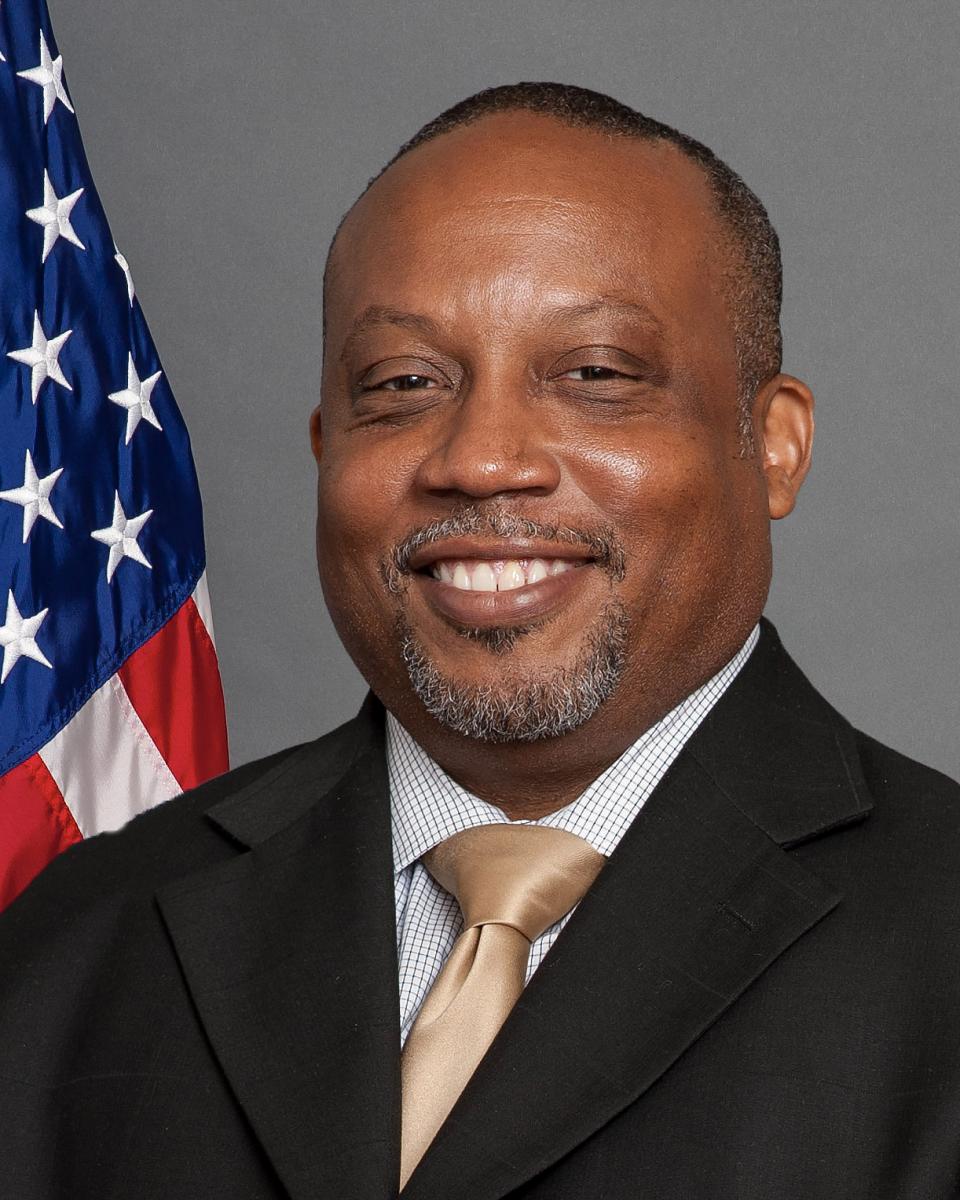 Patrick L. Bailey is the director of the Medical Examiner's Office for DeKalb County. In this position, Mr. Bailey oversees all departmental operations/divisions, including: the forensic death investigation division, forensic services division, and the forensic laboratory division.
Mr. Bailey joined DeKalb County in 1997, conducting street level investigations into narcotics activity, prostitution and targeted areas of high crime for the public safety department's C.O.P.S./COBRA division. Since joining the county, he has served in various capacities, including robbery/homicide detective, police officer, forensic investigator, forensic services manager, and chief investigator of the Medical Examiner's Office.
An accomplished forensic leader, Mr. Bailey is a certified forensic death investigator. He has also completed further certifications, including National Incident Management System and Peace Officer Standards in Training. He also has completed specialty training in undercover drug operations and workshops, including performance management and safety and loss prevention.
Patrick Bailey attended Troy State University, earning a bachelor of science degree in general business/finance.
Department Summary – Medical Examiner's Department
The medical examiner performs investigations into deaths that are required by law to be reported to the DeKalb County Medical Examiner, and which fall under the jurisdiction of the Georgia Death Investigation Act, O.C.G.A. § 45-16-24. The reporting of death cases as required by this law is done seven days a week, 24 hours a day, weekends and all holidays.
A medical examiner's inquiry is required on all deaths that come within the purview of the law, and this investigation must start immediately. This inquiry may include, but is not limited to, obtaining a detailed history on the decedent and the circumstances surrounding the event, a scene investigation, a scene reconstruction, an external examination, a limited dissection, an autopsy, a post autopsy investigation including laboratory studies, or any combination thereof. Evidence may be collected at the scene, and the body removed from the location of death to the DeKalb Forensic Science Center/Morgue Facility. Once cause and manner of death is determined, a death certificate is issued.