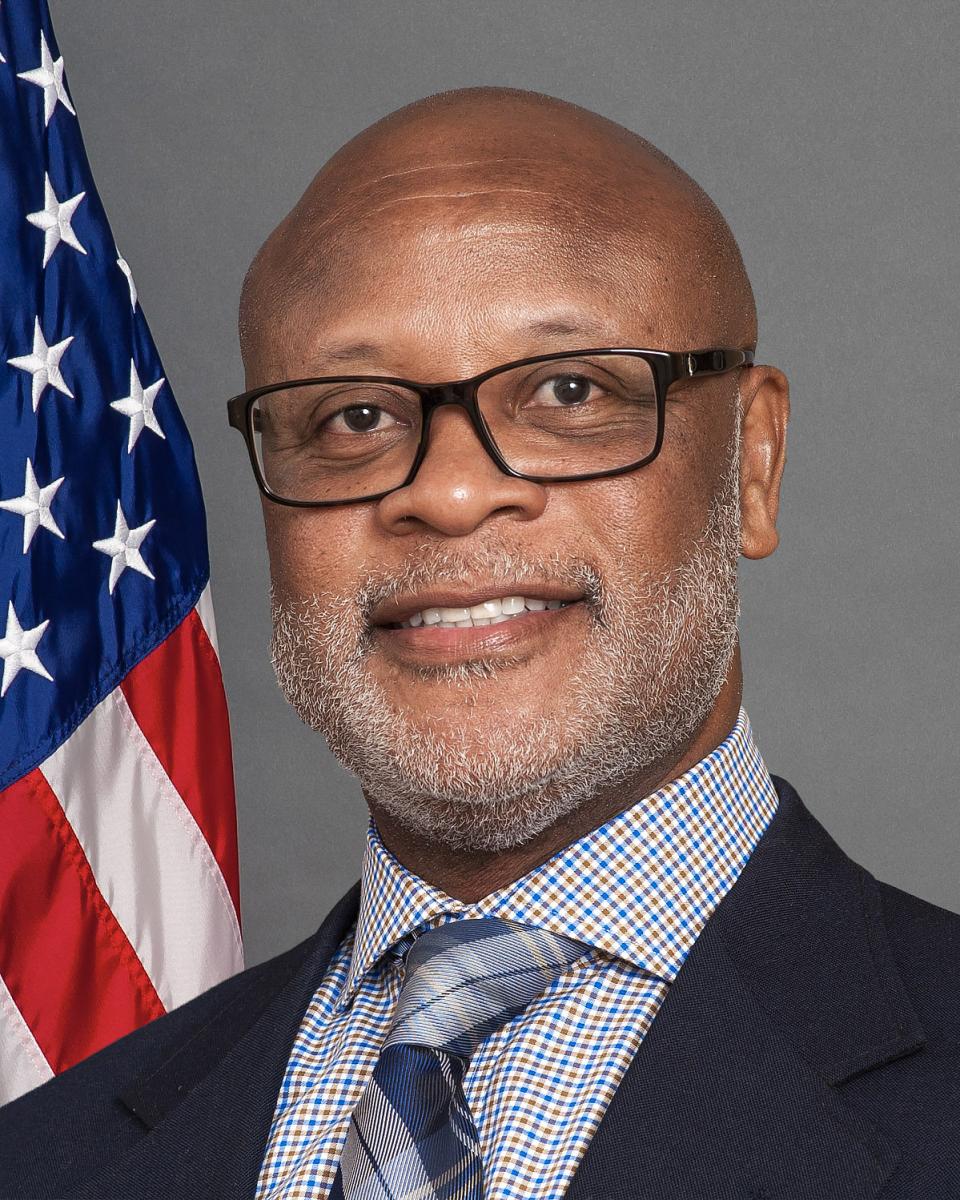 Andrew Baker serves as the director of Planning and Sustainability for DeKalb County. As director of Planning and Sustainability, Andrew manages long range planning, current planning, building services, neighborhood empowerment and code compliance. Andrew joined DeKalb County in June 2006 as the associate director of Planning.
Prior to joining DeKalb County, Andrew worked for the City of Columbia in South Carolina as a community development specialist and later as a zoning analyst. In addition, Andrew worked for the Hillsborough County City-County Planning Commission in Tampa, Florida where he oversaw comprehensive plans, subdivision coordination, and zoning reviews. His extensive background in urban planning also includes more than 20 years of experience in the private sector. Andrew started A.A. Baker and Associates, Inc. in February 1994, and operated the business for 12 years. With a specialty in zoning, public facilitation and redevelopment plans, he subcontracted work to economists, landscape architects and facilitators. Andrew also worked throughout Florida on community redevelopment plans, zoning code updates and master plans, and served as a member of program management teams for HOPE VI projects in Detroit, MI; Pittsburgh, PA; Santa Fe, NM; Punta Gorda, FL and Tampa, FL.
Andrew has a bachelor's degree in Business Administration from Maryville College in Tennessee and a master's degree in Urban Planning from the University of Tennessee, Knoxville. He is AICP certified and serves on a division of the National American Planning Association.
Departmental Summary - Planning and Sustainability
The Department of Planning and Sustainability provides a responsive and coordinated approach to county planning and development and is responsible for a wide range of activities that result in improving the life of all DeKalb County residents. The department is divided into three primary groups: Administration, Planning, and Development. Planning and Sustainability has seven divisions; Administration; Long Range Planning; Current Planning; Permits, Zoning and Plan Review; Building Inspections; Code Compliance and the Office of Neighborhood Empowerment. Each division works closely together to address numerous aspects of planning, zoning and building construction. The Department of Planning and Development was renamed in December 2010 to the Department of Planning and Sustainability.