Tucker Water Main Replacement Project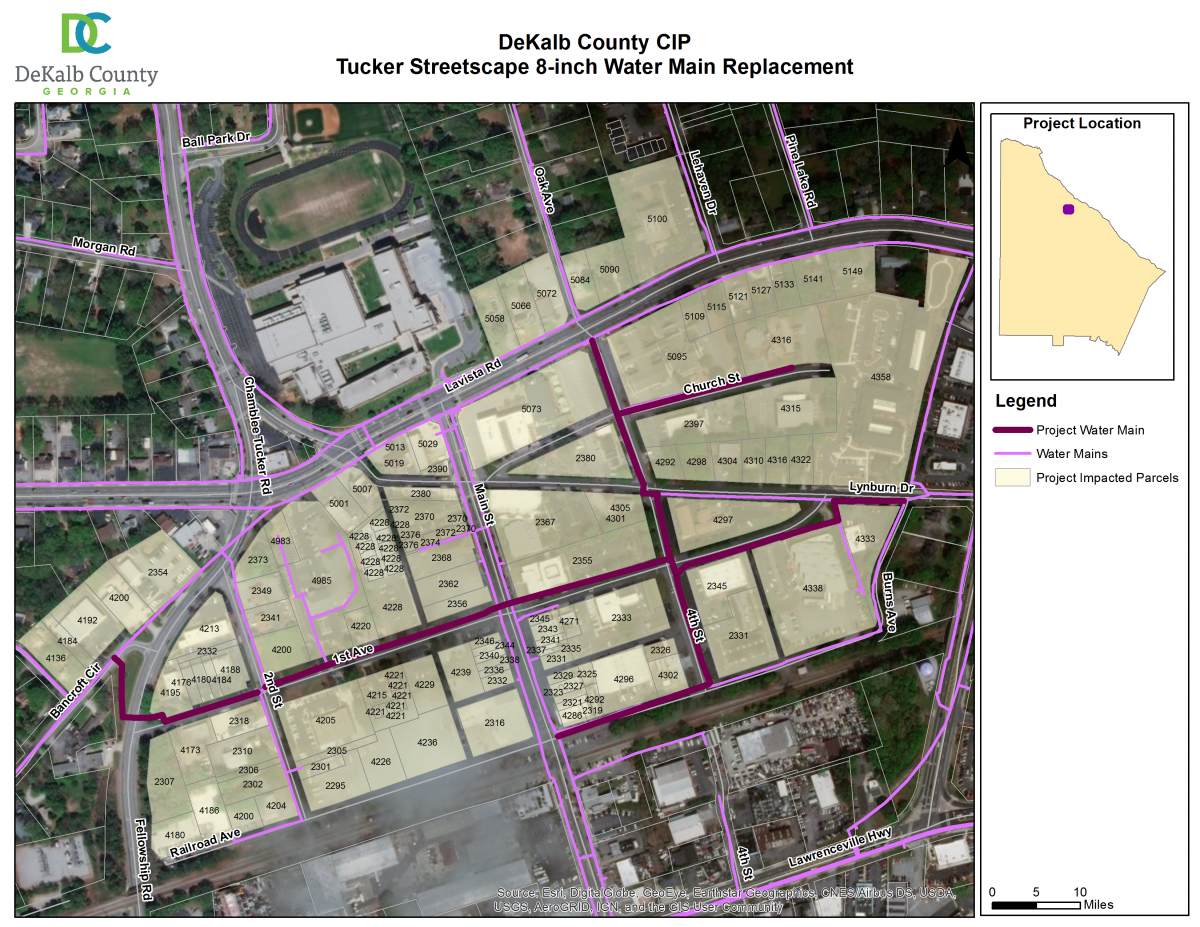 Project Details

Project Description

Follow Project Status

Name: Tucker Water Main Replacement Project

Type: Drinking Water

Location: Portions of the following roads will be impacted by the project: 1st Avenue from Bancroft Circle to Lynburn Drive4th Street between Lavista Road and Railroad Avenue.

Part 1 total cost = $9 million

Project Timeframe: Completion estimate for Summer 2018

The purpose of the Tucker Water Main Replacement Project is to retire and replace an aging water main. The work will include new hydrants, valves, water services, meters, 3 valve sets at each intersection and surface restoration of impacted streets. Replacing an existing six-inch water main with a new, eight-inch water main is another part of the project. These new water mains will help manage current and future demand for water services in your community.
Contact Us:
1-800-986-1108