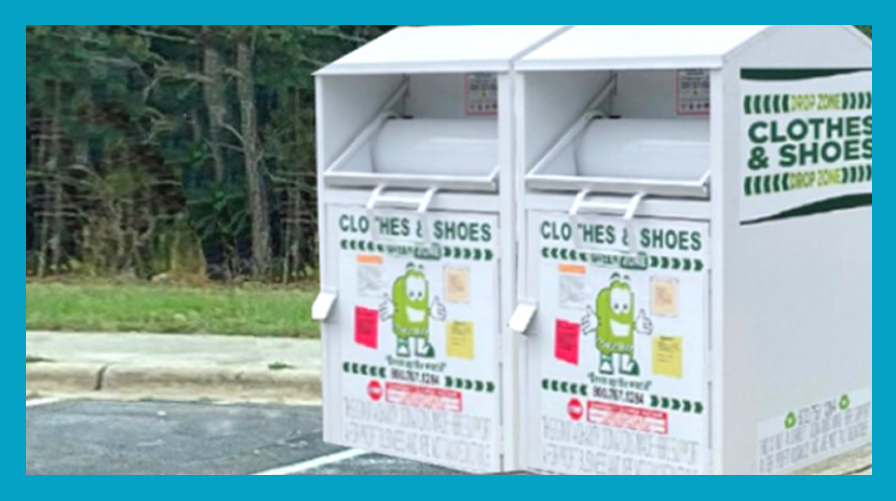 The DeKalb County Sanitation Division is delighted to partner with Green Zone Recycling. Branded a "US textile reclamation operator," Green Zone accepts clothing, shoe and other textile donations in DropZones within their service area. Their overall mission is to promote environmental sustainability through the reduction of landfill waste, redirection of textiles to second-hand markets, and offer a closed-loop cycle for the industrial production of new products with recycled fibers. We join them in their quest to advance the RETHINK RECYCLING concept.
Green Zone Recycling Donation Bin Location


Sanitation Division Central Transfer Station
3720 Leroy Scott Drive
Decatur, GA 30032
(Next to the scale house - on entering the facility grounds, go straight; the bins are located to the left shortly after)
Official shoe and clothing recycling program flyer       Click here. 
Green Zone's website                                                    Click here.