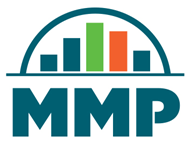 The DeKalb County Planning & Sustainability Department is tasked with coordinating DeKalb's Green Communities efforts. An important component of this mission is participation in the Municipal Measurement Program (MMP). Launched in January 2019, the MMP is a partnership between The Recycling Partnership and Re-TRAC Connect. Specifically geared toward cities, counties, municipalities and regional waste management agencies, this program is instrumental in tracking and measuring the effectiveness of solid waste and recycling programs. 
MMP generates benchmarking, program performance reports, and program recommendations. A centralized database streamlines statistics for both waste and recycling, for which municipal performance statistics can be benchmarked against national averages, providing year-over-year statistics monitoring. By using MMP, DeKalb can successfully measure performance of waste and recycling programs, improve waste and recycling programs, centralize data, and benchmark results that can also support policy and decision-making - fostering social and environmental stewardship. Ongoing participation remains vital in the creation of a national database of municipal program statistics.
DeKalb County is officially a member of the MMP and will renew its membership annually. For more information on this program, please click on the links below.
Click here for an overview of the MMP.
Click here for correspondence confirming DeKalb's acceptance/participation in the MMP.
Click here for the Atlanta Regional Commission's Green Communities certification manual.