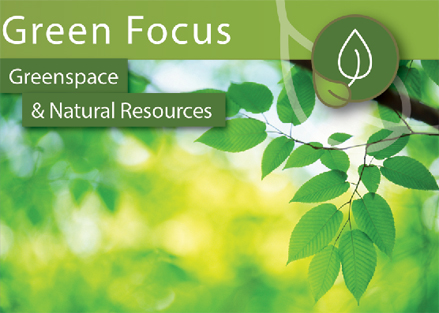 Our natural environment is a meaningful aspect in the quality of life for county residents.  The trees, open space, parks, creeks, meadows, trails, vistas and vegetation all create a natural sense of place.  Studies have shown that exposure to the natural world relieves stress, encourages learning and leads to healthier lifestyles.  This is especially important in DeKalb County, which is the most densely developed county in the metro Atlanta area.
DeKalb's natural setting is one of its greatest assets.  The following information details the initiatives underway to identify, protect and sustain this irreplaceable natural richness.
Acquiring and Protecting Parkland and Greenspace
In 2001 and 2005, DeKalb voters approved two general obligation bond referenda to improve the park system and to acquire parkland and greenspace.  In addition, the County received grants from the state of Georgia and private grants to purchase and protect greenspace.  The DeKalb County Greenspace Management program focuses on filling voids in the park and greenspace system, preserving sensitive natural resources and wildlife corridors, making connections with greenway corridors and protecting water resources.
To view the final Greenspace Plan, click here.
Through 2013, more than 3,500 acres of parkland and greenspace have been added to the county's inventory, which has almost doubled the original acreage within the park system.  To see a map of DeKalb County's parkland and greenspace, click here.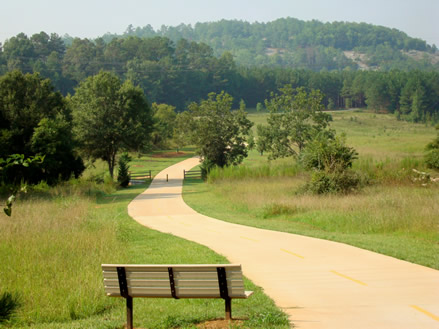 Tree Ordinance and Tree Bank
Trees offer many important public benefits including storing carbon dioxide (a greenhouse gas), protecting water quality, reducing soil erosion and stormwater runoff, enhancing property values, reducing energy costs by providing shade, acting as visual and noise barriers, moderating temperature changes and providing nesting habitat for native bird species.
Over the last 20 years, the tree canopy in DeKalb County has declined.  Based on data from the University of Georgia's Natural Resources Spatial Analysis Lab (NARSAL), the acres of tree cover decreased from 51 percent in 1991 to 44 percent in 2005 – a loss of more than 11,000 acres in less than 15 years.
DeKalb County currently has a tree ordinance that includes a tree bank requirement for replacement of removed trees.  This is one way that DeKalb protects and replaces trees affected by development.  The tree ordinance allows homeowners some flexibility in cutting trees, but some specimen trees may not be cut.  The ordinance contains strict requirements for new developments.  Click here to read the tree ordinance.
Urban Forestry
Urban forestry is the management of trees within urban spaces.  Planting and managing trees in urban areas helps to:
Cool cities and save energy
Improve air quality
Reduce storm water runoff
Create walkable communities
Promote smart growth
DeKalb County is beginning the development of an Urban Forestry Management Plan that will include street trees, and trees in parks and other public spaces.  The plan includes an inventory of trees, condition, maintenance of tree cover, replacement plans and community input. To learn more about urban forestry, visit these web resources:
Georgia Urban Forestry Council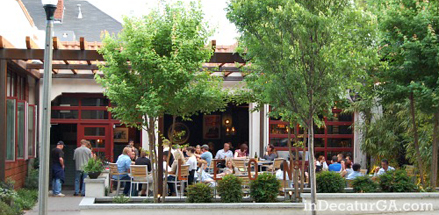 Sustainable Landscape Management Policy
DeKalb County's Sustainable Landscape Management Policy endorses environmentally responsible and sustainable landscaping management practices including Integrated Pest Management (IPM) for the protection of the county's water supply and the enjoyment of these resources by DeKalb residents.  IPM prevents and manages pests with minimal impact on human health, the environment and beneficial organisms.
Newly constructed and existing county facilities and grounds will employ sustainable landscaping practices including the use of drought tolerant, locally adapted plants. The new policy also promotes a healthy landscape that will save water and require the use of fewer chemicals. To view the Sustainable Landscape Management Policy, click here.
Native Plant Protection
While removing invasive plant species is critical to the health of our forests, protecting the beneficial native plant species that remain is equally important.  Our diverse native plant population provides food and shelter to the wide variety of native wildlife that depend on the Piedmont forest around Atlanta.  Recognizing these native plants is the first step in protecting them.  The DeKalb County Recreation, Parks and Cultural Affairs Departments strive to educate our staff and citizens about native plant communities in our parks.  The DeKalb County Extension Office, the Atlanta Botanical Garden and the Georgia Native Plant Society are partners in this endeavor.  To learn more about Georgia's native plants, visit these web resources: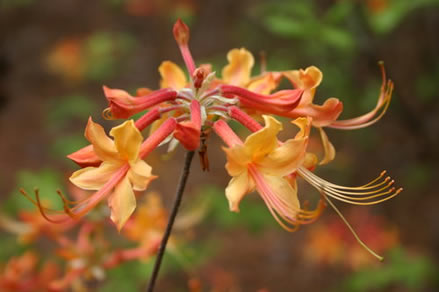 Invasive Plant Control & Removal
While increasing the county's greenspace is an important goal, some plants are just not welcome.  Invasive plants are defined as any species that is not native to the ecosystem and which may be likely to cause harm by invading and displacing native plants.  The University of Georgia Center for Invasive Species and Ecosystem Health describes it this way:
"Non-native invasive species are organisms that have been introduced by humans either purposely or by accident and that have become serious environmental pests.  Invasive species cause huge economic damages valued in billions of dollars annually and some pose a human health threat.  Invasive alien plants threaten native species and habitats by competing for critical and often limited resources like sunlight, water, nutrients, soil and space."
DeKalb County is working with partners like the University of Georgia, the Atlanta Audubon Society, the Georgia Native Plant Society and others to inform the public about the need to eradicate and/or control invasive plants.
Many of the projects in county parks include the removal of invasive plants such as privet, English ivy and kudzu.  Collaboration with community volunteers and groups like Park Pride, local businesses, and nonprofit organizations has resulted in tremendous progress toward reducing the spread of invasive species and the restoration of wildlife habitat in our natural spaces.  DeKalb County's partnership with the Atlanta Botanical Garden through a grant from the National Fish and Wildlife Foundation includes the removal of invasive plants and habitat restoration in two county parks:  Mason Mill Park in Decatur and Hairston Park in Stone Mountain.  If you have questions about how to remove invasive species, contact the DeKalb County Recreation, Parks and Cultural Affairs at (404) 371-2540.
For more online resources, visit this site:
University of Georgia Center for Invasive Species and Ecosystem Health